Luxury Event Entertainment
Gersch and Rox are London based Bespoke Event Producers with their finger on the Zeitgeist.
Their praises are sung throughout London, from the swankiest members clubs to the coolest most exclusive night time establishments, when Gersch and Rox walk in if someone doesn't recognise them we can assure you they've heard of them.
They create parties of epic proportion, every angle covered and with them they bring the most artistic following you can imagine. If you want your party to leave a mark these are the event planners you want.
Exclusive, top end, creative event sculptors, highly experienced in delivering events beyond clients' expectations.
The party beyond the party, the event planners everyone is talking about, the sort of party you always hoped existed but didn't know how to create until now.
Gersch and Rox; London's most creative Event experts.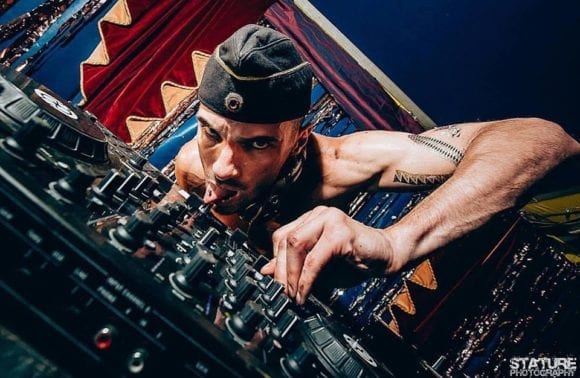 We thrive on the spirit of adventure, our heart beats for your Entertainment. We revel in producing events from fine horse-racing after parties, award ceremonies, red carpet entertainment to high end music festivals.
Working within broadcasting, live events, global festivals and for luxury paradise islands because we take great pleasure in taking a simple brief and creating a dynamic bespoke event to blow minds.
From breathtaking Burlesque Dancers to Circus performers trained at the best schools in the world. Drag artistes of TV fame and authentic Gypsy Folk Bands consequently if it can be thought up we can create it.
Above all Gersch & Rox have a flair for casting, an extensive entertainment roster of performers and expertise in TV, Film and high end events. Putting live production duo Gersch & Rox at the forefront of your event entertainment is creatively a wise one.